If you're looking for high-end Kratom for sale, you're at the right place. At Kratom-K, we offer only the top-notch Kratom powders and capsules at the lowest price. Check out our inventory for a full range of Kratom strains and vein colors.
Slowly yet steadily, the US-based people have been discovering Mitragyna Speciosa, and the situation is much better than it was a few years back. Although, it might a few more years for a wide majority of people to get acquainted with the herb, and learning about Kratom has become more important nowadays. Why?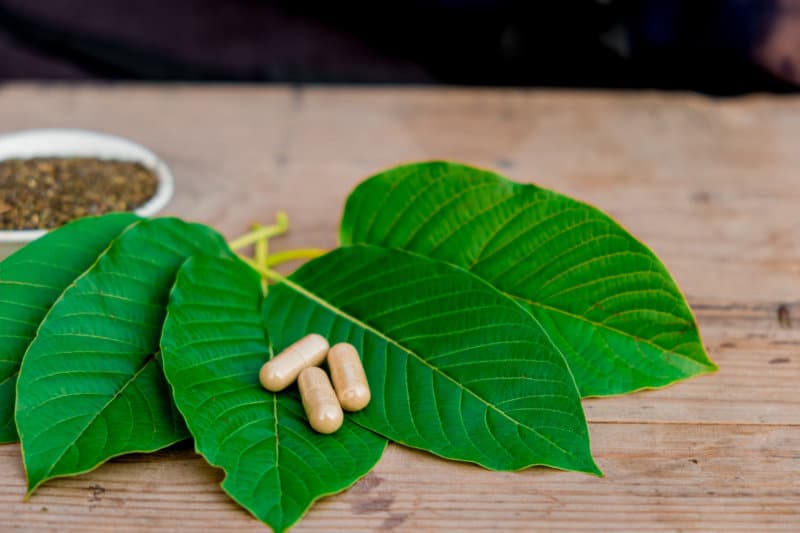 Hundreds of thousands of people buying Kratom in the US out of curiosity, fun and entertainment. Yet not too many of them have even the basic knowledge about this herb.
While we don't expect you to memorize the whole Kratom pharmacology, you should have enough of it to distinguish between good and bad quality. Similarly, evaluating the Kratom vendor is equally important for everyone – to buy Kratom with confidence.
Sounds logical? But how would you do that?
In this post, we are going to evaluate a Kratom store, Remarkable Herbs Kratom. You can either follow the same procedure to analyze a nearby store. Alternatively, you can go through our Kratom blog where you can find a lot of helpful information, including vendor reviews.
About Remarkable Herbs Kratom
Remarkable Herbs Kratom store has been in the business for quite a long time. To be precise, they're selling herbs like Kratom for twenty years – since 2001. Today, Remarkable Herbs is one of the leading providers of Mitragyna speciosa subspecies.
In 2012, Remarkable Herbs Kratom launched their e-commerce store, which was a remarkable expansion strategy. For nearly five years, the US-based vendor was selling many herbs, and Kratom was one of them. It wasn't until 2017 did they start to take Kratom seriously, having received a lot of praises for their Kratom products.
As a result, Remarkable Herbs rebranded itself and became Remarkable Herbs Kratom, focussing entirely on selling and developing Kratom products. However, they never overlooked other herbs they used to sell.  Over the years, Remarkable Herbs Kratom has become a brand to reckon with, featuring in many expert reviews as the top-notch brand.
Remarkable Herbs Kratom Quality

So, what about the quality of Remarkable Herbs Kratom? For this purpose, we went through different platforms and blogs.
For example, we searched through Kratom Reddit threads and found out this. Kratom buyers consider the products of Remarkable Herbs Kratom as decent. Moreover, a lot of independent blogs mentioned that Remarkable Herbs Kratom manufactures its powder from lab-tested Kratom.
All in all, Remarkable Herbs Kratom customers have been quite happy with their purchases. That said, some buyers expressed disappointment in Kratom prices and delivery time. However, such reviews are way less than positive ones.
What Does Remarkable Herbs Kratom Offer?
Unlike our store, Remarkable Herbs Kratom only deals in Kratom powder, which may be disappointing for those who buy Kratom capsules and liquid Kratom. Remarkable Herbs Kratom offers Kratom powders in green vein, white vein and red vein colors.
As far as Kratom strains are concerned, you can find these on the Remarkable Herbs Kratom website:
Indo Green Vein Kratom
Bali Red Vein kratom
Maeng Da Green,
Maeng Da Red Vein Kratom,
Maeng Da White Vein kratom
Thai Green Vein Kratom
Malaysian Green Vein Kratom
Vietnam Green Vein Kratom
Here, it's worth mentioning that there are as many as two dozen strains on the market, and all of them come in red, white and green vein colors. Each of these strains features different alkaloid levels. However, Remarkable Herb Kratom is better known for its Maeng Da powder.
Short Checklist
We hope that you've learned a fair bit about how to evaluate a Kratom vendor. But if you still can't figure out, here are some practical tips:
Search the vendor's website and see if you can find the product you're looking for.
Look for clues to establish your own opinion about the vendor – does it look good? Is it easy to navigate? Does it have multiple payment options? etc.
Go through online customer reviews on platforms like Reddit Kratom, ILK, etc. and take their advice about the vendor.
Learn how many strains are available, and how many colors they're available in
Go through products and see if you can find related information, such as product descriptions, customer reviews, FAQs, etc.
Consider the prices, which may not be as important as quality and consistency
Finally
Remarkable Herbs Kratom has a good track record and is right up there among the top vendors. However, they may have to come up with more strains to match stores like Kratom-K.
At Kratom-K, you can find many different strains – in all natural Kratom colors. Moreover, our prices are low, and we also offer free shipping.