A strain that has very few rivals, the Red Thai Kratom is a timeless option especially for those who want rich properties. After all, the Red Thai Kratom capsules and powder come from Red Vein Leaves, which have the highest level of maturity.
Indeed, the Red Thai is a very interesting strain. It has all the properties that any old buyer of kratom enthusiast would want.
But whether it is suitable for you or not depends on your preferences. So, to help you in making that decision, we are writing this in-depth Red Thai Kratom guide for you.
What is Kratom?
Kratom is an herb that farmers derive from the Mitragyna Speciosa plant. This herb belongs to the family of coffee plants and is common in some parts of Southeast Asia.
This plant naturally grows in Thailand, Indonesia, Vietnam, Malaysia, and other nearby areas. However, each country has its laws related to the exports and sale of this herb.
Currently, Thailand does not allow the export or local sale/purchase of Kratom. As a result of this, the seeds of Thai varieties go to other surrounding countries such as Indonesia and this is where experts grow them.
After all, the environmental conditions of both Indonesia and Thailand are quite similar. Hence, the Red Thai Kratom powder and capsules continue to survive in the Kratom industry.
To learn more about Kratom powder, capsules, or other products, refer to our kratom blog. We regularly update this blog with new articles and guides for your guidance.
Now that you know whats kratom, let us move on and discuss the Red Kratom strain.
Red Vein Thai Kratom Facts
The Red Tai Kratom is derived from the Red Vein leaves. Farmers identify these leaves from their red-colored stems and veins. This red color indicates a higher maturity level, which in turn indicates richer properties. This is a major reason why so many buyers buy kratom of this type.
According to many buyers, Red Thai Kratom could be the best kratom strain ever. However, that is open for debate and would instead depend on the preferences of buyers.
Nevertheless, the point is that Red Vein Thai Kratom has quite a big number of fans in the US. And hence, its sales on stores like Kratom-K never go down.
The Red Vein Thai Kratom products at Kratom-K go through a tough process of manufacturing and many inspections before coming to the US.
The Manufacturing of Red Thai Kratom
First, farmers spend hours choosing the highest quality Red Thai Kratom leaves from the trees. This process is quite labor-intensive and requires experience.
Then, they wash these leaves with water. This is done for the removal of any particles of dirt or other substances that may be lingering around. After all, safety and proper hygiene is the priority!
Good hygiene and manufacturing practices make our kratom for sale stand out from other stores. So, the farms from where we source the Red Thai Kratom takes special care of that.
After the cleaning bit, experts then dry these leaves under the ideal conditions. These include just the right temperature, humidity level, and light. If any of these varies beyond the ideal level, then the resulting product will not be as good.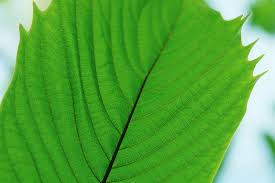 The drying of the Red Thai Kratom leaves takes around a week to 12 days. After this process, the leaves then go into the crushing machines which crush them into smaller bits. Some stores would sell these crushed leaves as it is. And they are quite popular among people who want to make kratom tea with them.
However, most farms then take this crushed product and pass it to the grinders. In these machines, the crushed leaves turn into a fine powder – what we refer to as the kratom powder.
All kratom strains go through a similar process of manufacturing. Though, depending on the color varieties, the drying process could vary considerably.
Where to Buy Red Thai Kratom?
Now, you might be interested in knowing where you can get cheap kratom of the highest quality and freshness. Call it a coincidence if you may, but you have just landed at the right spot.
Our store, Kratom-K is a leader in the world of economical kratom products. According to many buyers, our quality even surpasses that of other more expensive kratom stores. This is because we source our kratom products in bulk from the best sources in Southeast Asia.
Willing to learn more about our products? Just head straight to our store and check out our huge catalog today!