Want to know about Kratom? Or are you interested in buying some? Whatever brings you here, Kratom-K would be delighted to help you out. We stock fresh mitragyna speciosa subspecies sourced from reputable Kratom farms in Southeast Asia. Kratom-K takes pride in delivering top-notch Kratom strains at affordable prices. But that's not it; we also offer other perks, such as free shipping and the money-back guarantee.  
In a nutshell, you're at the right place that offers all the information related to Kratom, no matter what. You don't need to go anywhere else to find brand reviews, product reviews, news, and views about Kratom as Kratom-K has got everything covered for you. Just visit our Kratom blog and you'll find plenty of information there.
Ever heard of FDA Kratom? Well, not too many people would know about it. First thing first, Kratom-K doesn't sell anything such as the FDA Kratom, and we'll explain why. However, people often ask: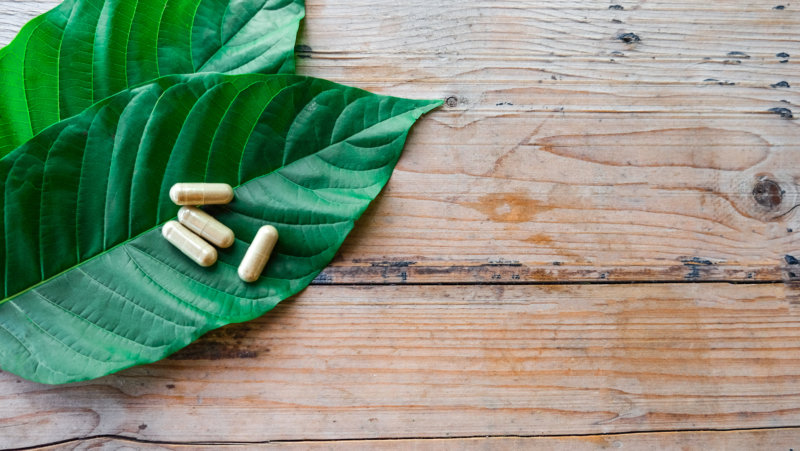 What is FDA Kratom?
Is it some kind of a brand?
If not, how did 'FDA Kratom' come into being?
Let's find out in this post.
What is FDA Kratom?
Actually, they're two separate words – polls apart. We shall explain each separately.
FDA
If you happen to live in the United States, you don't need any explanation about the FDA. It is an abbreviation for the Food and Drug Administration, and its purpose is quite prominent.
FDA inspects all food products available for sale throughout the country. It either approves, conditionally approves, or disapproves those products.
Based on FDA's recommendations, the public is offered approved or partially approved food products through departmental stores, local shops, and other marketplaces.
In order to make their efforts count, the FDA has a predefined process of reporting, research, taking public opinions and complaints. They make their decisions based on these findings. The sole purpose is to facilitate people with safe, secure, and healthy products.
Kratom
On the other hand, Kratom is a popular herb grown in the deep forests of Southeast Asia. Its scientific name is Mitragyna Speciosa and it belongs to the Coffee family. Although not new to the world, Kratom is relatively a new commodity in the west. This is why it has been both popularized and defamed from time to time.
As soon as it arrived on the western shores, Kratom began to affect the opioid industry. Soon people started buying it because it was a low-cost option, and was easily accessible too. It didn't go unnoticed, and then, started what shouldn't have happened in the first place.
Kratom saw bans in many countries, starting from Thailand. A few years later, Kratom bans were imposed in the west. In the United States, there were instances of FDA Kratom bans. But none seemed to have stopped its popularity.
Is FDA Kratom a Fake Term?
In reality, the term is not fake. In fact, you can search 'FDA Kratom' on your browser and it will provide you with all the historical facts and latest developments related to the FDA or DEA Kratom ban. However, there's one more thing that you might see in the search results – and that's FDA Kratom itself.
How is that possible? Quite frankly, people who don't know about it believe FDA Kratom is yet another Kratom product on the market, but we wouldn't recommend going for it. Like we mentioned, FDA has taken steps to ban Kratom in the past, and it has no direct association with the herb.
However, there are some fake vendors who take advantage of less-educated people to sell their fake products.
What Does 'FDA Kratom' Represent?
There are some vendors in the Kratom industry who sell low-quality or fake Kratom by manipulating the facts. For example, you might find a vendor claiming that their Kratom strains are backed by FDA, meaning the Food and Drug Administration has approved those strains.
This is technically and logically impossible, as FDA has no connection whatsoever with the herb. In fact, FDA hasn't recognized Kratom as a food product, which may be a little odd.
That's because many US states have legalized and regularized Kratom. But Kratom is only legal for people above 18 years old (and 21 years old in some states).
Final Words