Kratom's popularity reaches new heights every day. With over five million regular buyers of Kratom in the US alone, it's no surprise that more and more people are demanding reliable information on Kratom. One keyword that is searched more often than others is 'Red Borneo Kratom'.
The demand for Red Borneo has sky-rocketed in recent times and today it's one of the most-bought Kratom varieties in our Kratom-for-sale section. Hence, we at Kratom-K decided that it's only right for our customers to have detailed knowledge of Red Borneo before they buy it. So without further ado, let's get started!
What Is Red Borneo Kratom?
Red Borneo is the name given to one of the many Kratom strains that are available in the Kratom world today. The Kratom herb is obtained from the Mitragyna speciosa trees in Southeast Asia.
The region boosts various tree types each with their own unique properties. One such tree is the Borneo Kratom tree and 'Red' signifies that this Kratom strain is obtained from the Red Veined leaves of this tree.
Where Does Red Borneo Kratom Come From?
This specific Kratom strain is obtained from the Kratom trees on the island of Borneo, which is the third-largest island in the world. Borneo Island is shared between Indonesia, Brunei, and Malaysia; although 70% of the island belongs to Indonesia.
Hence, most of the Red Borneo available for sale in the world today is harvested and shipped from the Indonesian region. This Red Borneo strain is famously grown alongside riverbanks which gives this strain a stronger alkaloid profile compared to other Red Vein Kratom strains and makes it a favorite amongst Kratom admirers.
Is This Particular Kratom Strain Easily Available?

When you go through the Kratom strains available with different Kratom vendors, you'll notice that most of them provide Red Borneo Kratom. However, not all of them are offering an authentic version of this Kratom strain!
It has become common practice amongst some new emerging vendors to add fillers or additives to their Red Borneo strain so that it can compete with other 100% natural versions of it being provided by reliable vendors, such as us at Kratom-K.
One way to make sure that your vendor is reliable is by reading different brand and customer reviews available on Kratom forums such as the Reddit Kratom community.
What Makes Red Borneo So Highly Demanded?
The popularity of Red Borneo is a result of its fascinating alkaloid profile. Each Kratom strain contains varying concentrations of up to 40 alkaloids which are responsible for the properties of that Kratom strain.
The key alkaloids in this process are known as Mitragynine and 7-hydroxymitragynine and in Red Borneo Kratom, you will find some of the highest concentrations of 7-hydroxymitragynine available!
Other interesting alkaloids such as 9-Hydroxycorynantheidine and Speciogynine are also present in abundance in the Red Borneo strain.
The Varieties Available In Red Borneo
When you buy Red Borneo Kratom from us, you can pick between various types of Kratom forms! Kratom buyers who prefer traditional Kratom varieties such as Kratom powders will find that we provide some of the best Red Borneo powders in the market.
If you're a fan of modern Kratom forms, then we offer Red Borneo in the form of Kratom capsules and Liquid Kratom as well.
Other Popular Kratom Strains
Red Borneo Kratom may be one of the most demanded Kratom strains in the market but this doesn't mean that you shouldn't give the other Kratom strains a try! There are a variety of high-quality strains that are available in the Red Vein Kratom category and they are as follows: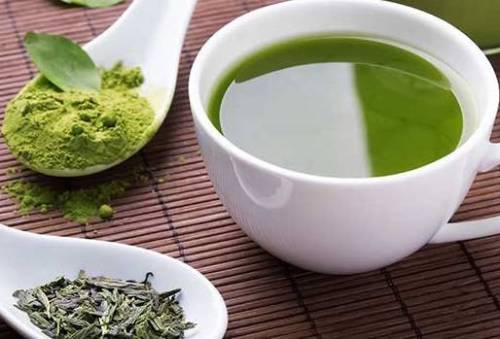 Kratom K – The Best Kratom Available Right Here!
Is having all this knowledge on Red Borneo Kratom enough if you don't know where to buy authentic Red Borneo Kratom from? Certainly not! One of the most important steps, when you buy Kratom, is to make sure you pick a reliable Kratom vendor as there are several faulty ones in the industry.
So, Kratom buyers should always make sure to do their research on a particular vendor before they buy Kratom from them. If you're not in the mood to go through all that hassle, just buy Kratom from us at Kratom-K!
We provide some of the best Kratom in the market as we source our Kratom directly from the experts residing in Southeast Asia. Furthermore, we make sure our Kratom products go through several quality checks before they are provided to customers. When you buy from Kratom-K, you can be assured that you're in safe hands!
Make sure to visit our detailed Kratom blog and check out interesting articles on Kratom such as 'Best Kratom buy' and 'Cheap Kratom'.